Welcome to "The Marriage Academy" Info Page!
We are so glad you are here! Do any of the following sound like something you want or need in your marriage relationship?
Want a fun enriching environment to learn how to strengthen your marriage?

Would like to learn from other like-minded couples who want to take their marriage to the next level?

Want ideas to help boost your relationship for greater peace and joy?

Want to feel more connected to your spouse?

Know lots of relationship principles but are not sure how to turn them into real-life skills?

Feel that if something doesn't change for the better in your marriage, things will just get worse?

Want to learn emotional self-mastery to overcome anger, fear, depression, low self-esteem, negative body image, and lack of vision and focus in your relationships and life?
The Marriage Academy can help with all this and MORE!
Check out the information below to learn more about The Marriage Academy.
Also get an introduction to the marriage coaches, Andy and Jennifer Smith (and a few laughs), by watching the "Our Beginnings" Video below.
Welcome to The Marriage Academy Online 12-Week Course!
Welcome to The Marriage Academy!  You're here so you can learn to STRENGTHEN, HEAL and CONNECT more deeply in your marriage … which will create more joy, fulfillment and bliss in your marriage (and we know that when we open up to possibilities – even with a bit more vulnerability –  that our deepest joys are found)!
The Academy is set up in 12 Modules and you will be starting on Module One. However, after completing Module One, you will be directed as to which module to complete next. Since this is open enrollment, the group coaching may be on a different module when you join, and we want to have group discussion and coaching on the same principles and topic for the week. Watch your email for instructions of what module you should start on after completing Module One.
You may want to use this course as a constructive and fun date night by working through it with your spouse. If not, as you do the self-work, your relationship will transform in AMAZING ways!
Putting 100% effort into the academy will give you great results! Get in and apply the work and take note of your challenges, questions, and triumphs so you can share them in the group. We would love to hear how The Academy is helping your marriage! You can also email questions or concerns ahead of time for the weekly coaching calls.
You'll find access to the 12 Modules BELOW. Each module has a workbook you can print (or use a notebook if you wish) and videos of the training, plus a Checklist, so it's easier for you to keep your thoughts organized … and moving forward.
Lastly, start "firstly" – probably not a word but kinda funny – with the "Our Beginnings" video which will help you get to know your coaches better or at least give you a laugh or two!
We can't wait to hear about your success!
Be a Marriage Maker not breaker!
See if The Marriage Academy is a fit for you, with a Marriage Assessment call!
Would you enjoy a fun enriching environment to learn how to strengthen your marriage?

Do you need some ideas to help boost your relationship with less contention, improved communication, and greater connection?

Do you feel that if something doesn't change for the better in your marriage, things will just get worse?
If you answered 'yes' to one or more of these questions, get some direction, support and ideas to improve your marriage right NOW and see if The Marriage Academy is a fit for you with this 30-minute assessment call from a certified relationship mentor and coach!
Simply click the button to schedule your complimentary assessment call. (Schedule only if you are serious about strengthening your marriage.)
There are 12 MODULES in The Marriage Academy –
Yep! The Marriage Academy has these AWESOME topics with training videos, audios and downloadable worksheets that are fun and inspiring. You will have live weekly training with husband and wife marriage coaches.
If you treasure your relationship with your spouse, it's worth the time, energy and investment to take your marriage to a stronger, happier place!
History - The Past
Cheer Squad - Declare Truth
Relationship Math
Research Skills - Identity
Brain Science - Past Blast
Meteorology - Predictions
Language - The Interpreter
PE - Muscle Memory
Drama - Hero Training
Quantum Physics - Thoughts
Sports - Scoring Points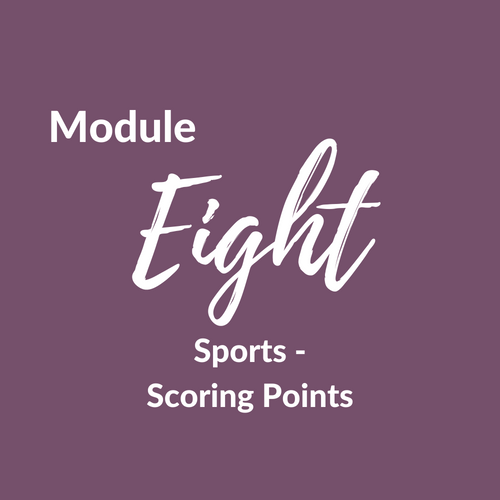 Social Studies - Forgiveness
Who doesn't love BONUSES?
Check out these bonuses of videos and handouts
from Licensed Marriage and Family Therapist and Certified Sex Therapist, Laura M. Brotherson
   Sextraordinary Date Night with Laura M. Brotherson, LMFT, CST
Sextraordinary Marriage
Husband's Needs Video 1
Sextraordinary Marriage
Wife's Needs Video 2
Sextraordinary Marriage Q&A
Video 3
I just want to thank you so much for being my coaches. This has helped me in big ways! I am able to handle things that I would have flipped out about before! It's a big thing to realize that my husband is on my team and not my enemy. 💕Thank you!!!
If we weren't in marriage coaching we'd probably be divorced or my husband would be paying for our house and living in his grandmother's basement. He'd be asking me to meet with a professional psychiatrist or a marriage counselor. Ha ha! – NOT funny! Andy and Jennifer have strengthened our marriage in only 6 weeks. It's scary to think where we would be without their coaching!
After having been married nearly 28 years, sometimes the marriage waxes and sometimes wanes. We've been in a season of waning and needed a project together to help us grow. I'm personally grateful to have a project to work on together. My internal growth has been a boost to our marriage, and you need that from time to time. Thank you, Andy and Jennifer!
Andy helped me more in 20 minutes with a challenging relationship issue than several sessions of therapy! I'm so glad I connected with him and his wife, Jennifer!
Coaching with Andy and Jennifer was extremely valuable! We saw our relationship in a different light and received tools to help begin healing our marriage IMMEDIATELY. It's so nice to have coaches who listen, understand and truly care about helping you and your marriage!
Would you like to learn how The Marriage Academy can support your marriage right NOW?
Gain some clarity and focus on your marriage relationship

Take your marriage to the NEXT LEVEL of happiness and fun

Boost the connection and communication between you and your spouse
Let's give you some direction, support and ideas to improve your marriage and see if The Marriage Academy is a fit for you with a 30-minute assessment call facilitated by a certified mentor and relationship coach.
This is a complimentary/free call. Click the link to schedule your Marriage Assessment Call! Please only book the call if you are committed to improving your marriage.