Would you like to take an ORDINARY marriage to an EXCEPTIONAL marriage OR a STRUGGLING marriage to the next level?
If your marriage is worth fighting for, carve out some time and "FALL IN LOVE" all over again at the Blissful Marriage Fall Retreat!!!
Enjoy some fun activities, scrumptious food, amazing marriage coaches and presenters, and take your marriage to the next level at the Blissful Marriage Retreat at "The Grove" Event Center in Logan, Utah.
October 19-20, 2018
"Falling in Love" Blissful Marriage Retreat
October 19-20, 2018
The Grove Event Center at the Coppermill Restaurant
2427 North Main Street in North Logan, Utah
Deadline for Registration is October 15th! Watch email for important info and meal choice.
Imagine the day to day stress of your busy life and the stress it brings to your marriage, and you finally figured out how to make it easier bearing that load together… Stronger, easier together at each others side. Perhaps you have been feeling…
*Overwhelmed and overworked?
No worries! We have the get-away designed and planned just for you and your spouse!
*Looking for ways to take your marriage to the next level?
Experience the feeling of being served by people who deeply care about you and your relationship. We view every couple with whom we work as being of infinite worth and infinite potential and teach them amazing marriage relationship skills that will last a lifetime.
(It's hard not to feel deeply at peace after carving out this sacred time just for the two of you at the Blissful Marriage Retreat!)
This retreat is designed to be an UPLIFTING and FUN experience for good marriages or struggling marriages. We create a SAFE environment for our attendees. It's not a therapy session. It will help you and your spouse with all of the following:
Gain a deeper understanding of and appreciation for your partner and marriage

You will experience peace and security as you learn to be vulnerable and trust each other more

You will develop more meaningful and effective communication that leads to massive relationship growth and stability as you work together instead of against each other

Develop a greater capacity to love and care deeply about the well-being of one another

Learn how to deal effectively with past challenges and focus your relationship energy on the opportunities of the present
Introducing our INCREDIBLE Key Note Speakers!
SPECIAL GUEST EXPERTS: ANDY & JENNIFER SMITH
Andy Smith is an inspiring speaker, master gardener and marriage coach. He is also a "Personal Warrior Trainer" working in addiction recovery and prevention. He married his best friend, Jennifer, from junior high school. They have been doing business as a team since 1993. They are co-owners of "Be the True You" an empowerment company which helps married couples heal relationships through The Marriage Academy and other resources. Andy is currently living his two passions of "gardening" and "gardening." If you ask him what he does for a living he will say, "I nurture and grow plants, and I nurture and grow people." His motto is "My greatest joy is helping you find yours."
Jennifer Smith is an empowering speaker, certified energy healing practitioner and marriage coach. She is also a "Personal Warrior Trainer" working in addiction recovery and prevention. Jennifer is the best-selling author of "12 Weeks to Greater Peace, Joy and Love in Your Family" which is an inspired family relationship self-help book. She has also created a Christian Women's Emotional Intimacy Course and also a meditation and affirmation CD called "Empower Your Inner Child." She loves family parties with her 3 daughters and their husbands, 3 sons and 9 grandchildren (and one on the way!) whom she all adores. In her rare spare time, Jennifer loves gourmet cooking and connecting with nature. To learn more about how they can empower your marriage relationship visit: Be the True You
So why should YOU join us?
Simple, this is the perfect environment to foster and reconnect on a deeper level…
We have done the work for you. We have arranged the place, the date, the entertainment and learning opportunities for you.
The Blissful Marriage Retreat is just what you have been looking for to strengthen your marriage and build your dream life together.
Plus you will be enjoying a weekend away from the hustle and bustle of life to relax, get pampered and enjoy each other!
(Check out this testimonial praise and previous retreat video.)
"Falling in Love" Autumn Retreat
October 19-20, 2018 in Logan, Utah
The Grove Event Center at the Coppermill Restaurant
2427 North Main Street in North Logan
Compared at $699
 Only $179 per Couple for a Weekend Getaway

Limited tickets are available, so grab yours NOW. Seriously, the fire marshal will only allow so many people in the event center!
Deadline for Registration is October 15th! Watch email for important info and meal choice.
Blissful Marriage Retreat
We all need time away with our spouse. Life, goals, business, family, kids… They all take over our lives sometimes and we have to intentionally create the environment to foster that connection and growth.
Join us for a fun weekend getaway to reconnect with your spouse. You will receive details via email after purchasing your ticket.
Registration will begin at 6:00 pm Friday evening with dinner at 6:30 pm on Friday night. Saturday's retreat schedule is 10:00 am – 5:30 pm with lunch break. Saturday lunch is on your own and not included in ticket price.
(3-day refund policy: Upon purchasing a ticket there are no refunds after 3 days. If you are unable to go, please pay the blessing forward by giving your ticket to another couple. No babies or children allowed in the retreat.)
Enjoy a beautiful setting at "The Grove" Event Center and fine dining with world-class food at "The Coppermill Restaurant."
(Friday night includes a served dinner with your choice of 10 oz. New York Streak, Grilled Halibut Steak, or Chicken Monterey with choice of baked potato OR rice pilaf, dinner salad, rolls with butter and signature Copper Mill raspberry jam, beverage, and dessert. Saturday meals are NOT included in the retreat ticket. Other restaurants and eating choices are available nearby.)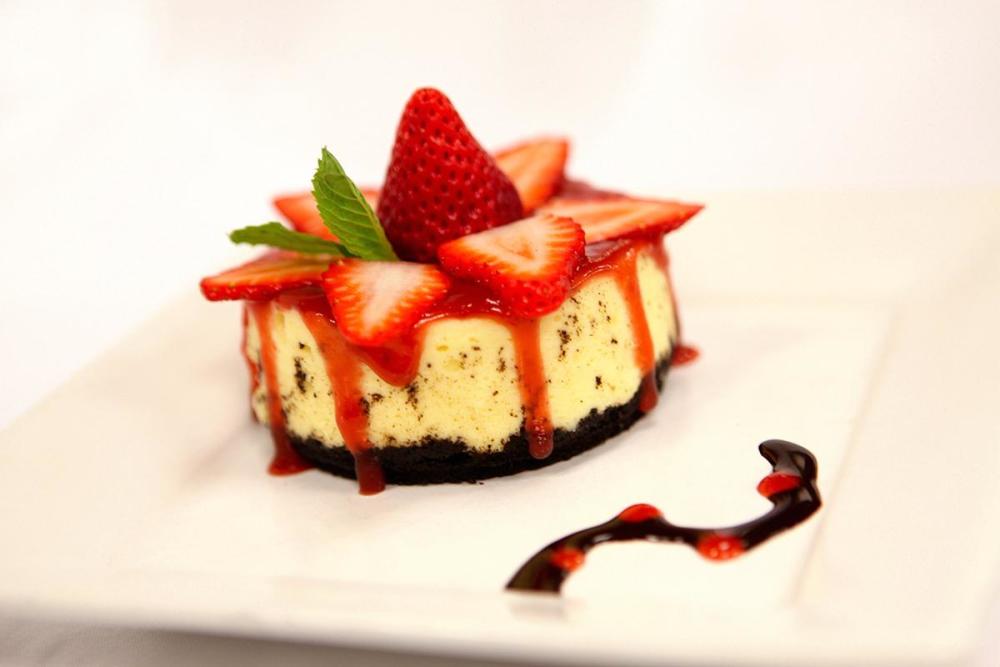 Meet more AMAZING and Entertaining Presenters!
LuanaLei Turetzky
LuanaLei Turetzky is the President and Co-Founder of the World Tree Institute, wife, and homeschool mother of 2. LuanaLei is a master intuitive facilitator. Concerned for the spiritually sensitive who have felt isolated and alone, she has developed unmatched programs designed to help emerging intuitives rediscover and reclaim their God-given gifts. Her ability to observe energetic fields enables her to assist those who want to break free from the shroud that clouds their true self vision. LuanaLei's genuine love for people has inspired many to raise their vibrations as they manifest their divine potential and learn to walk wholly in their gifts.
Amy Kraync
Amy Kraync is an author, transformational speaker, Certified Belief Breakthrough Coach, Marriage and Family Mentor at Empower, where she creates digital courses of various subjects that guide couples in creating more fulfilling and connected marriages and family environments. Amy believes the family to be the most important unit in society and she is passionate about helping families grow closer. Her most cherished titles are Wife and Mother. She has been married to her high school sweet heart for 23 years. Together they have seven children, including one son-in-law who they love like their own. They make their home in Price, Utah.
"We had a good time, and it was all positive and in good taste. I was amazed at the quality of the presenters and the content of their presentations. The presentations were not just words; we participated in them to help us learn deeper."
"The most encouraging thing was to hear of couples overcoming their seemingly insurmountable challenges, and being willing to share with us their experiences and how they did it! Others success helps us believe we can do it, too. Learning from others mistakes is better than making them. We had a good time and were both engaged in the messages and advice. We participated having good faith in the presenters and their messages.  It was worth the money. Thank you!"
"This Blissful Marriage Retreat was awesome! My husband enjoyed this more than some other events we've attended. I loved the mix of entertainment and education. It really helped to keep my attention. I would recommend it to any couple at any age. I appreciated that it was clean and felt safe. It was held in a lovely place, too. I am excited to implement many of the things I learned and was happy to be reminded of some I already knew.  Thank you all so much for your time, effort, energy, and love that you put into creating this retreat!"
What are you waiting for?
Only $179 per Couple
This retreat is a small group setting so get your ticket NOW before they are GONE!
Registration deadline is October 15th.
Watch email for details and meal choice options.
Discount room options
As a courtesy to you, we arranged with Marriott in Logan to offer you some room options for your retreat. These are OPTIONAL and not a required purchase to come to the retreat. If you want to take advantage of staying at the beautiful Marriott in Logan in a King Suite for this amazing price, simply click the link below. Please note that this special rate will be available ONLY through September 28, 2018. There are limited rooms that will fill up quickly because of the amazing prices offered, so do not delay!
If you would like a room after September 28, you can call 435-774-4317 OR the front desk at 435-750-5180 and ask for Sam if you miss the booking deadline. Ask for the group rate with the Blissful Marriage Retreat.
Get King Suite room for only $119 through September 28, 2018
There are also many wonderful hotels in Cache Valley including the Anniversary Inn. For best selection and price, make sure to reserve your getaway room now before they are booked up!
Only $179 for a Blissful Retreat
Come enjoy beautiful Cache Valley with your spouse. We also have some AWESOME door prizes!  Relax and rejuvenate YOUR marriage relationship!
This retreat is designed to be an uplifting and FUN experience. It's not a therapy session. It will help you draw closer to your spouse, learn and grow together as a couple and empower you to go home and conquer your dreams TOGETHER!
(REGISTRATION DEADLINE IS OCT. 15th. Watch email for important details and meal choice options,)
Can't join us for this retreat but would LOVE to come to a future retreat? Sign up for information via email by clicking this button.